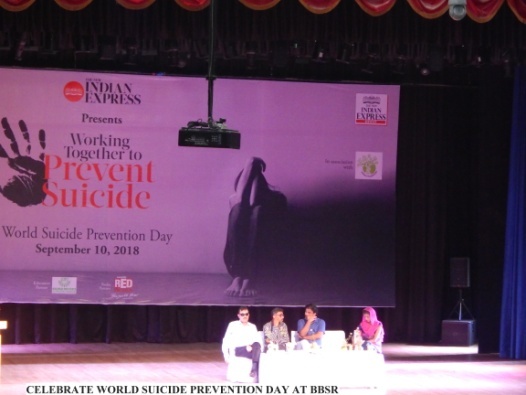 Celebrate World Suicide Prevention Day At Bbsr On 10 Th September 2018
Manam conducted a suicide prevention campaign partnered with Indian Express and Radio Fmin the twin cities of Bhubaneswar and Cuttack. The campaign ran for a month preceding the date and there was a competition set open to the public for poetry, painting, and story writing. There were over 200 participants who sent in their entries and the campaign culminated at the Rail Bhavan with a scintillating fun action with dance and drama over core issues of suicide. Therewereover700attendees.
Objective: An extensive campaign to make people aware of the causes of suicides taking place & how we can prevent them.
Outcome: The campaign ran for a month, There were over 200 participants. 700 attendees were a part of the main event at Rail Bhavan
Scan QR Code